Hardscaping Design & Integrity
---
Professional hardscaping involves altering the permanent, foundational elements of a landscape. When you choose Old South Masonry to handle your next project, your custom hardscape can be incorporated into your property seamlessly and affordably.
While building custom patios and creating unique hardscape designs, we insist on critical qualities like craftsmanship and durability to ensure that your outdoor living space is beautiful and lasts well into the future. A good hardscape design compliments the exterior design of your property while making it easier to safely access and traverse your property.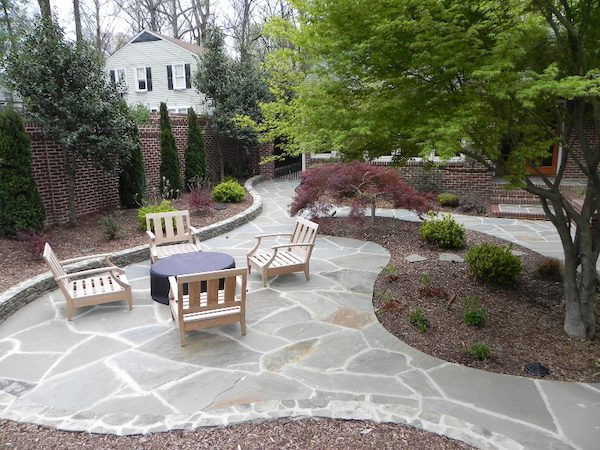 Retaining Wall Installation
---
Retaining wall installation is a way for property owners to prevent soil erosion from damaging a particular area of soil. A retaining wall will hold back the soil behind it and prevent it from being blown away by the wind or washed away by the rain. Retaining walls are typically used on properties that have a hill or slope. Here are a few steps that you should follow to install a retaining wall properly.
Retaining wall installation involves several steps if you want to do it right, which most people do. The first thing you'll want to do is figure out where you want the retaining wall to sit on your property, then you dig two feet back towards the hill you want to protect your soil from.
The next step is marking up where exactly you want your retaining wall to sit within the space from which you removed the soil. From there you will dig a trench a couple of inches deep and wide enough to fit whatever materials you are using to build your wall.
From there it gets a little trickier, which is why hiring a team of contractors who specialize in retaining wall installation will help a lot. You'll need to make sure the ground you are about to build on is level and then lay stone dust for the first layer of your retaining wall to sit on. After the dust is laid, you are ready to start building the wall.
Contact our contractors at Old South Masonry Inc. for assistance with retaining wall installation. We look forward to helping you protect the soil on your property.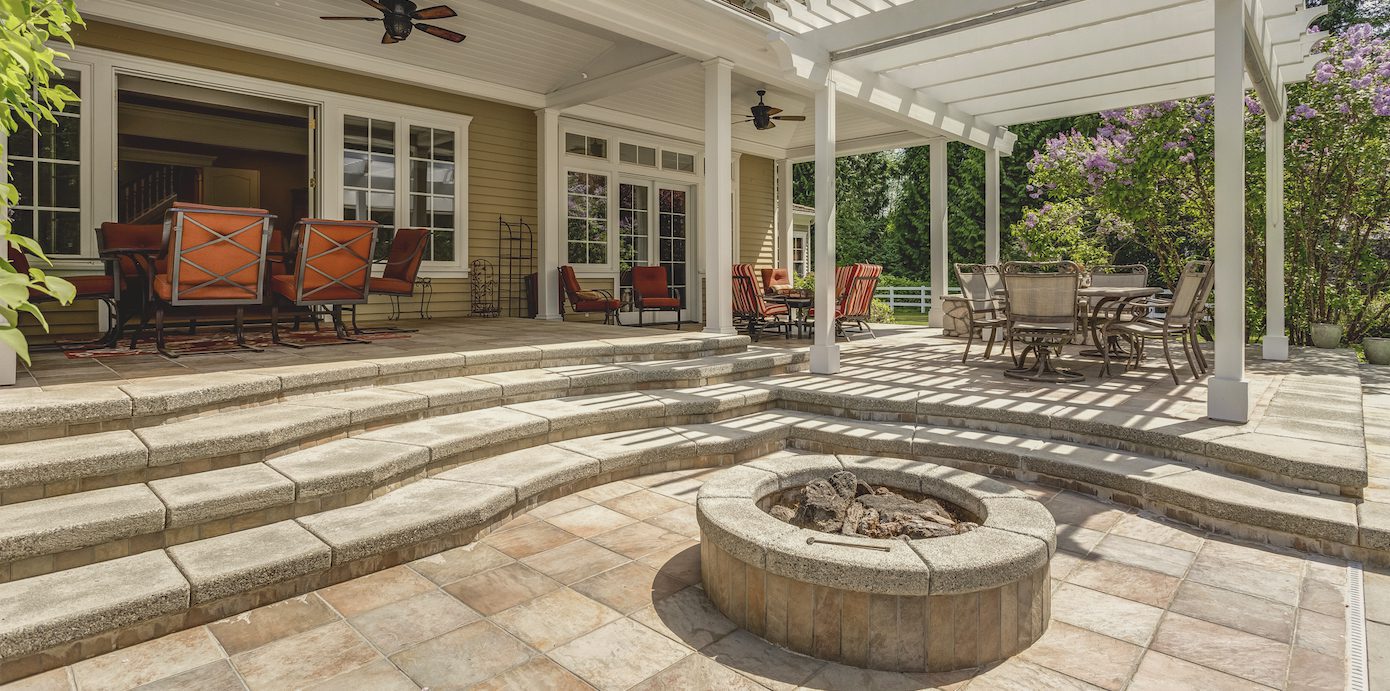 Contact Our Hardscape Contractors Today
---
At Old South Masonry, our hardscape contractors cover patios, retaining walls, walkways, driveways, pool decks, steps, ponds and water features, and other outdoor concrete surfaces. In addition to our hardscaping services, we can also design and construct beautiful outdoor kitchens for homeowners across the Research Triangle area.
When you partner with our team, we comprehensively evaluate the location of your home and the existing style of landscaping so that we can add hardscaping surfaces that enhance the beauty and functionality of your landscape. Our team of hardscape contractors use high-quality materials and pay exceptional attention to detail to breathe life and luxury into any hardscaping project. If you're ready to transform your outdoor living space, please feel free to contact us today! Our team is proud to serve residents throughout Raleigh, Apex, Cary & Chapel Hill, NC.